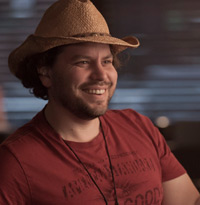 MATTHEW KOWALCHUK
Director / Co-screenwriter / Producer
Matthew first partnered with Daniel Arnold on the NSI Drama Prize winning short film, The Janitors, which screened nationally and internationally and was broadcast on CBC. Since then, his body of work has included a 16mm experimental silent short Hearing Test, a one-shot music video You Make Me OK, and the recent commission of his live-action/animated short Penguins (Are so sensitive to my needs). Other works have been finalists for the NSI Drama Prize, DGC's Kickstart, Hot Shot Shorts, and Crazy 8s. Lawrence & Holloman is his first feature film. I'M A LAWRENCE!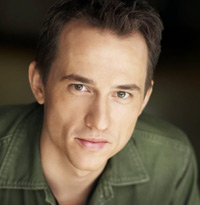 DANIEL ARNOLD
Co-screenwriter / Producer
Daniel has co-written/performed and produced the award-winning plays Tuesdays & Sundays and Any Night, which have toured internationally to critical acclaim including Top Ten Productions of the Year in Toronto, Vancouver, and New York. For the screen, Daniel co-wrote/co-directed the NSI Drama Prize short film The Janitors, and co-wrote Mayor Mulligan which won 'Best Writing' at the 24hr Film Fest. His feature screenplay Any Night is in development with Creative BC and Corus Entertainment.
I'M A LAWRENCE.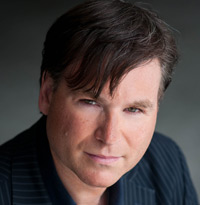 PAUL ARMSTRONG
Producer
Paul Armstrong is an award-winning Vancouver film, television and theatre producer. Feature film credits include Moving Malcolm, Ill-Fated, See Grace Fly and most recently Lawrence & Holloman. He is also the founder and producer of The Celluloid Social Club, the Executive Director of the Crazy8s Film Event, and a screening event producer for the First Weekend Club. In addition Paul has produced many short films, TV and web commercials, music videos, and 20 plays. I'M A HOLLOMAN.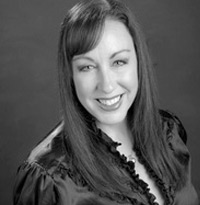 ROBYN WIENER
Co-Producer / Line Producer
Robyn is a Vancouver producer, line producer, and production manager with over 50 professional credits to her name. Her past feature credits include the award winning films American Mary, The Wingman, and Amazon Falls. She line produced the presentation pilot Kits and has produced numerous award winning short films. Her production company Synergy Cinema Inc recently executive produced the showcase feature Friends You'd Kill For. Robyn is also a part time instructor at the Vancouver Film School, sits on numerous film juries and panels, and mentors in her spare time. She is a past president of WIFTV and is the 2013 recipient of the Wayne Black Service Award.
I'M A LAWRENCE.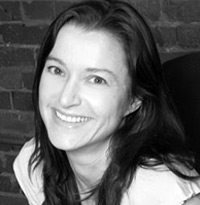 MARY ANNE WATERHOUSE
Executive Producer
Mary Anne is a two-time Gemini award-winning producer, with a resume that includes over 50 film and television productions. Most recent films include That Burning Feeling, Donovan's Echo and The Thaw, and prior to that Mary Anne produced the award winning zombie comedy Fido, which received theatrical releases in five countries. Other producing credits include the feature Desolation Sound and the CTV movies 100 Days in the Jungle and Elijah. Mary Anne also has extensive production service credits, most recently Cabin in the Woods and Elysium. Mary Anne is currently in pre-production on the comedy feature My Asshole Neighbour as well as developing a slate of comedies through Quadrant Motion Pictures.www.quadrantmotionpictures.com I'M A HOLLOMAN.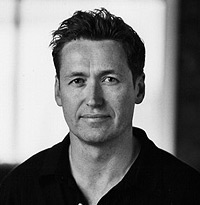 ANDREW CURRIE
Executive Producer
A writer, director, producer, and founding partner in Anagram Pictures and later Quadrant Motion Pictures. Andrew's first feature was the acclaimed drama Mile Zero. He followed that with the critically applauded zombie comedy Fido (Carrie Anne Moss, Billy Connolly), which he directed and co-wrote. Other credits
include directing the TV movie, Sleep Murder, producing the feature The Delicate Art of Parking, and directing Twisteeria (YTV, Gemini nomination). He is currently in pre-production on the feature My Asshole Neighbour, developing Fido into a TV series with Lionsgate, and developing several other projects with
partner Mary Anne Waterhouse. I'M A LAWRENCE.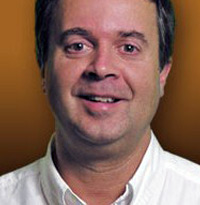 DON THOMPSON
Associate Producer
Don Thompson is a Vancouver based Producer, Director and Post Supervisor. From Features to Commercials to Live Sports and Music broadcasts, his years of experience in all facets of the production industry have benefitted many major network television and independent film productions. His corporate leadership has contributed to the growth and establishment of a number of Western Canada's leading production and post facilities companies including Finale Post Production. I'M A LAWRENCE!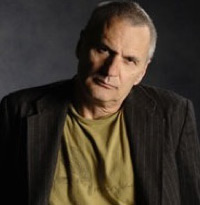 MORRIS PANYCH
Writer (stage play)
One of Canada's most celebrated playwrights, Morris Panych's plays have garnered countless awards including two Governor General's Literary Awards for Drama, Canada's most prestigious literary honor, fourteen Jessie Richardson Awards, three Sidney Riske Writing Awards, and five Dora Mavor Moore Awards. Panych's groundbreaking work THE OVERCOAT toured worldwide and its film version, which Mr. Panych also directed, won an honorable mention at the Prix Italia. He has written twenty-five works for the stage, and his plays have been translated into over two dozen languages. I'M A HOLLOMAN.

KYLE HUNTER & ARIEL SHAFFIR
Story Editors
Kyle and Ariel most recently served as executive producers on This is the End. They also served as associate producers on 50/50 and Goon. They are currently writing an animated feature titled Sausage Party alongside Seth Rogen and Evan Goldberg, due to be released in 2015. In addition, they will be executive producers on the upcoming Sony Pictures film, The Interview. I'M A LAWRENCE. I'M ALSO A LAWRENCE.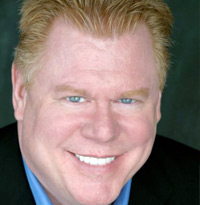 DANIEL PETRIE JR
Story Consultant
Daniel Petrie, Jr. wrote Beverly Hills Cop (for which he received an Oscar™ nomination) and The Big Easy, co-wrote and produced Shoot to Kill, co-wrote and exec-produced Turner & Hooch, co-wrote and directed Toy Soldiers, and exec-produced The 6 directed the TNT movie Framed, and executive produced the series Combat Hospital. Recently Petrie directed the upcoming indie feature Dawn Patrol. I'M A LAWRENCE.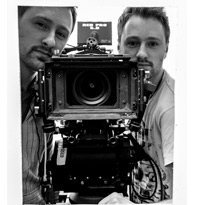 GRAHAM & NELSON TALBOT
Cinematographers
Graham Talbot and Nelson Talbot realized their passion for cinematography at a young age. Their continued pursuit of film led them to Simon Fraser University, were they each graduated with a BFA in Film. Operating with their own RED EPIC camera, the Twins already have a large number of projects under their belt, including commercials, PSA's, music videos, corporate videos, short films, and three feature films.
WE'RE LAWRENCES.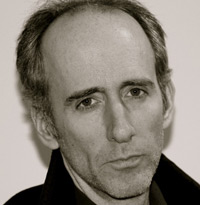 DON MACDONALD
Composer
Don Macdonald's composition credits include music for opera, theatre, dance, and he has composed over 30 soundtracks. His score for Cannes' Film Festival winner "Shoes Off" was recognized as "one of the most compelling original scores attached to any Canadian film, ever……" (Vancouver Province) and his symphonic score to the cult classic zombie film Fido won the award for best soundtrack at the Gerardmer Film Festival in France. www.donmacdonaldmusic.com. I'M A LAWRENCE.

GUY ROLAND
Production Design
Guy Roland graduated from the Concordia University Film Program in 1995. He's worked in the Vancouver film industry since 1997 in various aspects of the art department, though most recently he has acted as Production Designer on two feature films. During that time, he also produced and directed a highly successful short film called Kino Citius, which garnered many international awards. He's now focused on writing and directing with his video production company, NBD creative. I'M A HOLLOMAN.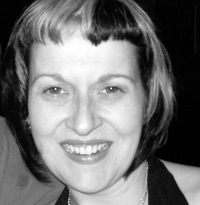 JOJO MACDOWALL
Costume Design
After gaining a degree in fashion design Jojo began a career in film as a breakdown artist, dyer and milliner then moving to costume design. Over the last 13 years she has had a hand in large projects such as Dark Angel, Supernatural, working with directors such as James Cameron and Stephen King as well as designing
smaller creative features, short films and music videos. Jojo blends all aspects of costuming with her creative ideas and fashion background to develop unique characters styles. I'M A HOLLOMAN.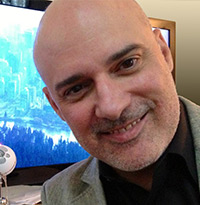 DAVID LEGAULT
Editor
At 17, David cut his first feature in his bedroom on Super-8 film. Having worked in just about every position in film except Make-Up, he eventually returned to editing, and now divides his efforts between long-form drama (Dead Like Me, Shut Up and Shoot!, Zacharia Farted), documentary features (Children of Armageddon, Life & Times: Mario Lemieux), and visual effects editing (Twilight: New Moon, Red Riding Hood, Elysium).
I'M A HOLLOMAN.

CANDICE ELZINGA
Casting Director